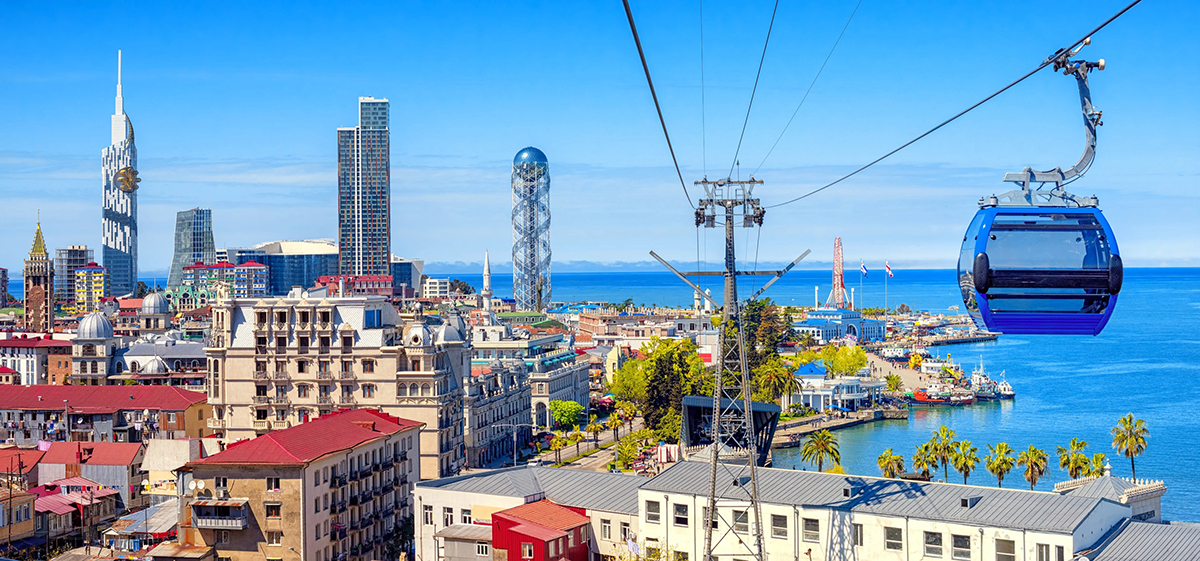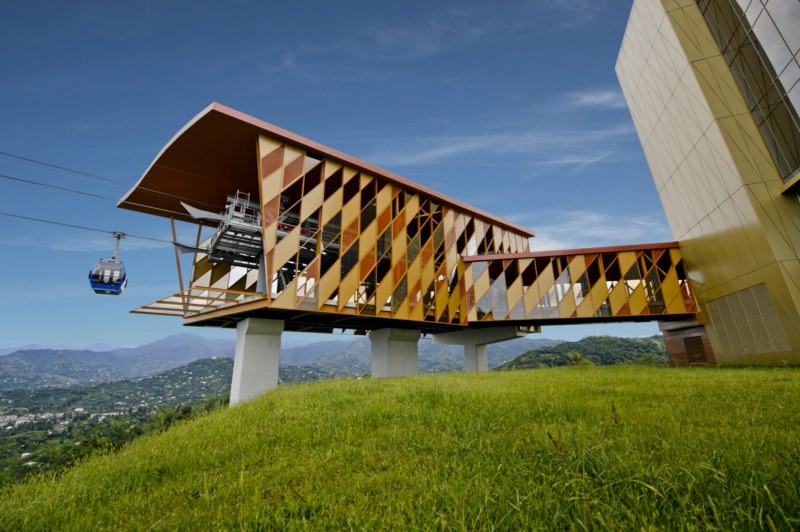 Cable Car ARGO - 10 years and a whole history
The first cable car was opened in 2013, and since then more than two million people have traveled with it. The journey with ARGO begins in Batumi, on Gogebashvili Street, and ends on Anuria Mountain, 256 meters above sea level. On a Cable car, there are 20 eight-seat gondolas; the length of the road is 2,586 meters, and it takes 15 minutes to cross it. In one hour, around 500 passengers can be moved.
The safety and order of the trip will be assured by professional attendants. Technical checkups are held regularly. The high standards of safety and comfort make "Cable car ARGO" an irreplaceable route for locals, tourists, and guests alike.
Everyone who likes to walk around the port, Boulevard, or sea coast, exploring old and new districts, knows that for the tenth year now only "from ARGO" can you see city, port, and sea - the endless space and horizon. Everyone who wants to gift an unforgettable experience - whether to themselves, their friends, guests, or business partners - always chooses ARGO a widely accepted, big, comfortable, and diverse space.
15-minute-long road, from which we start to grasp the beauty and contrast between the mountains and the sea, doesn't end at the gondola's last stop. A cultural-entertainment complex has a viewing platform from which you can see breathtaking landscapes of the city and the sea. There are several tower viewers installed to bring this panoramic view even closer and maybe even discover unknown and unexpected details.
The Cable car is the most important part of the cultural-entertainment complex's conception, akin to a gateway from which unforgettable journeys and adventures begin. Here, the influence of the legendary ship on the architecture and design of the complex is almost palpable; intricate clues to Georgian culture and ancient history; exact context - - this is what makes ARGO special, and this is why it is appreciated and enjoyable for visits.