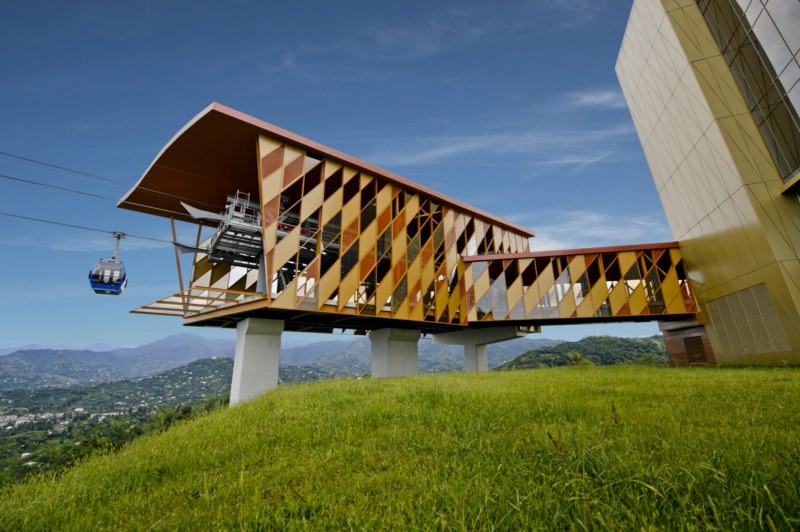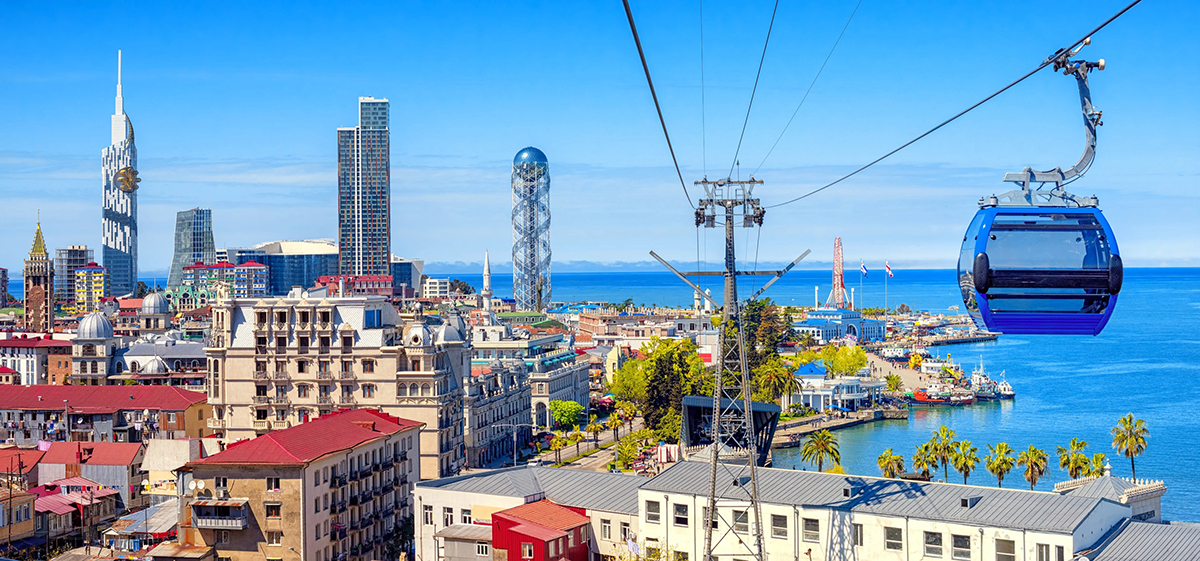 The cable car and cultural-entertainment complex ARGO is located in Georgia, more specifically in the autonomous republic of Adjara and the city of Batumi. The concept of ARGO is based on the story of the Argonauts, the legend of Argo, thereby, the cable car, inner and outer structures* of the complex, the whole design of the building, and the architecture are all closely connected to the ancient Colchis's most famous "guest's" journey and adventures.
The main part of the complex is on Anuria Mountain, 256 meters above sea level. You can get there by the ARGO cable car, which has a lower station in Batumi at Gogebashvili Street. The length of the cable is 2,587 meters; there are 20 eight-seat gondolas overall, and a one-way trip will be around 15 minutes long. There is also an option to get down from ARGO by foot. It's a second route for those who enjoy nature and walking, a possibility to explore Adjara's mountains and villages, to see the houses, and to get acquainted with friendly locals.
The cultural-entertainment complex starts functioning at 10 a.m. In the summer, given good weather, folklore evenings are held from 8 p.m. to midnight, during which there will be dances and songs, martial arts showings, and traditional Georgian dance masterclasses. There are classical music concerts held several times a week. Additionally, ARGO often offers entertainment shows and programs for children as well as mothers.
On ARGO there is a café-bar, wine and souvenir shops, as well as open café located on a "deck", nearby there is also a photo booth, an ice cream parlor, a viewing platform, etc.
ARGO is one of the "Tourinvest Group's" projects, founded in 2008, the construction took around 5 years, and it officially opened on August 17, 2013. The cable car was designed and made by Doppelmayr, a world leader in cable car engineering. Stations, as well as the complex's architecture, were modeled by the famous company, CallisonRTKL.