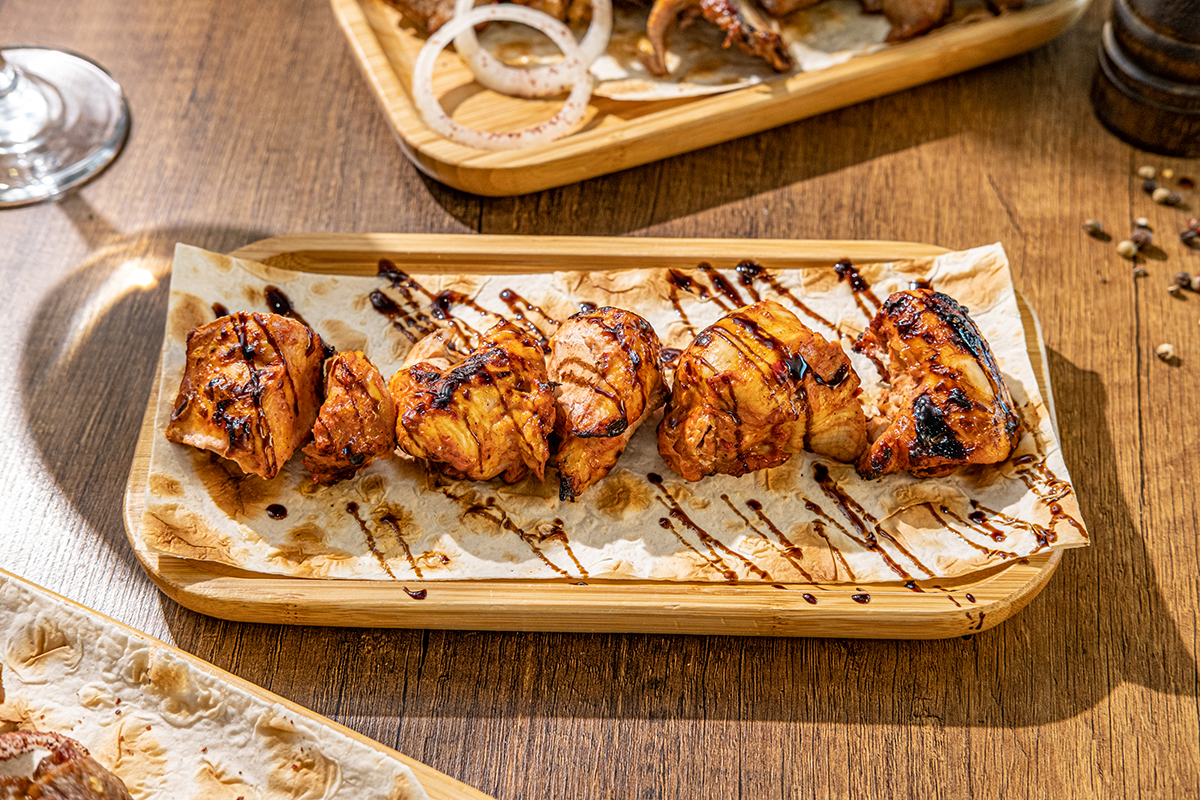 Boarding ARGO - Cafe-Bar ARGO
An important part of the ARGO cultural-entertainment complex's conception is the café-bar, which includes a 120-seat open terrace and 50-seat inner hall; Georgian and European culinary; refreshing and alcoholic beverages and cocktails; show programs, ethnography, and folklore.
A fulfilling setting for all types of events such as ceremonies, holiday celebrations, or business meetings, whether with family, friends, a loved one, or even alone for relaxation and making the most of your time.
From the Argonaut's ship to the 21st century, or rather, in reverse, onto a sail-raised, legendary ship, what's important here is what you need and where you want to go when you board the ARGO from Gogebashvili Street, Batumi. The symbolism and measured, harmonious accents of myth and reality, history and modernity - outstanding treatment and matching space during any season of the year.
"The best Europe and the best Georgia": Adjaruli khachapuri, mchadi, mwvadi, shqmeruli, salads and soups, kvanwkara and saferavi, coffee and tea, whisky and tequila... Distinguished dishes and drinks from all corners of Georgia and European cuisine in one place, signature cocktails, old and familiar or unexpected, and foreign tastes in "ARGO's style" and "ARGO's accent."
"When you board the ARGO": ARGO is visited with equal enthusiasm and delight by everyone, locals and tourists alike. Accessible, comfortable, and fit for any interest, after work or a stroll on the beach, this place is perfect to relax, either with friends or alone... To ascend this new and unforgettable experience to new heights, first you "board ARGO" and then... return again and again.
"The serenity of the sea that is still and the energy of the sea that is turbulent": an inner, closed space and open terrace, "deck view", where live music can be heard and folklore nights are held. Contests and flash mobs; Georgian dance masterclasses; entertainment shows for children and mothers; peace and ease, energy and emotion, past and present - on one time and in one space.
"Best experience of hospitality": the mesmerizing view of the sea, mountains, and horizon; the unforgettable sunset; the smell of the sea accompanying the mountain breeze. The pleasure of staying at a relaxing place with yourself, your friends, other guests, or maybe even becoming part of the nosy world and exciting adventure for those who missed Georgian hospitality or want to see and experience it for the first time.